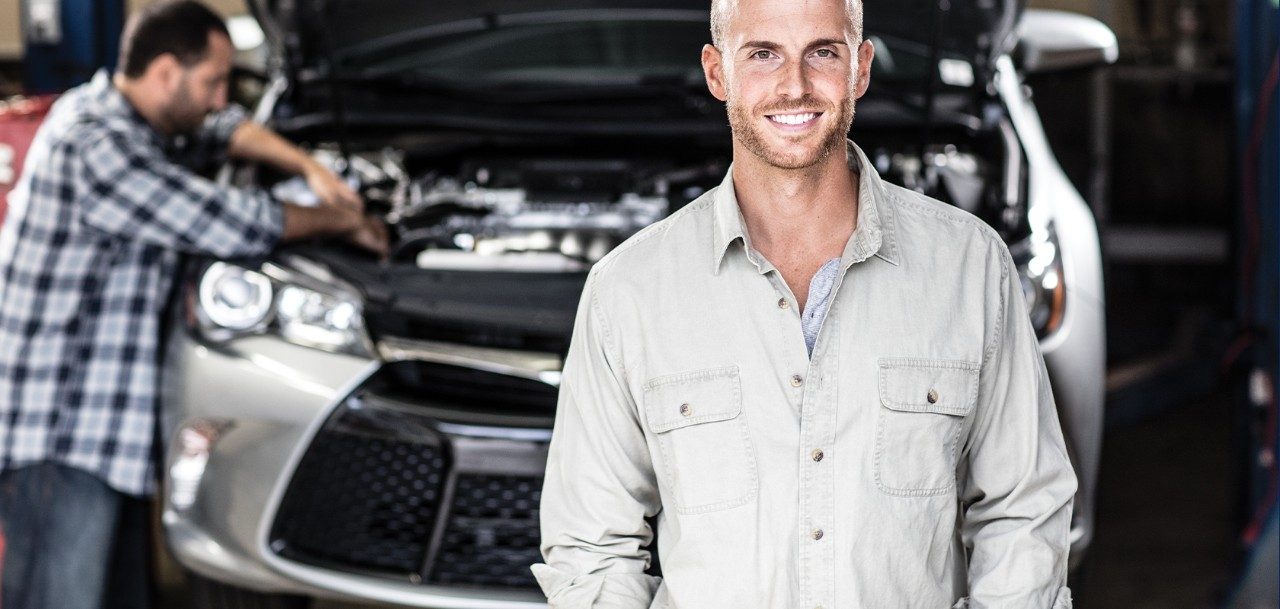 NOTHING GETS BY US
DON'T LET THESE SAVINGS AND SPECIAL OFFERS GET BY YOU
Purolator features special offers throughout the year to help you achieve optimum engine performance and longevity. Explore the current offers below to save on Purolator filters today!
OFFER VALID 5/26/2022 - 6/22/2022
Get a free hat by mail with purchase of a
PurolatorBOSS® Premium Cabin Air Filter
It's as easy as 1, 2, free. 
Step 1: Buy a PurolatorBOSS® Premium Cabin Air Filter with Febreze Freshness
The benefits of using a PurolatorBOSS® Premium Cabin Air Filter are many.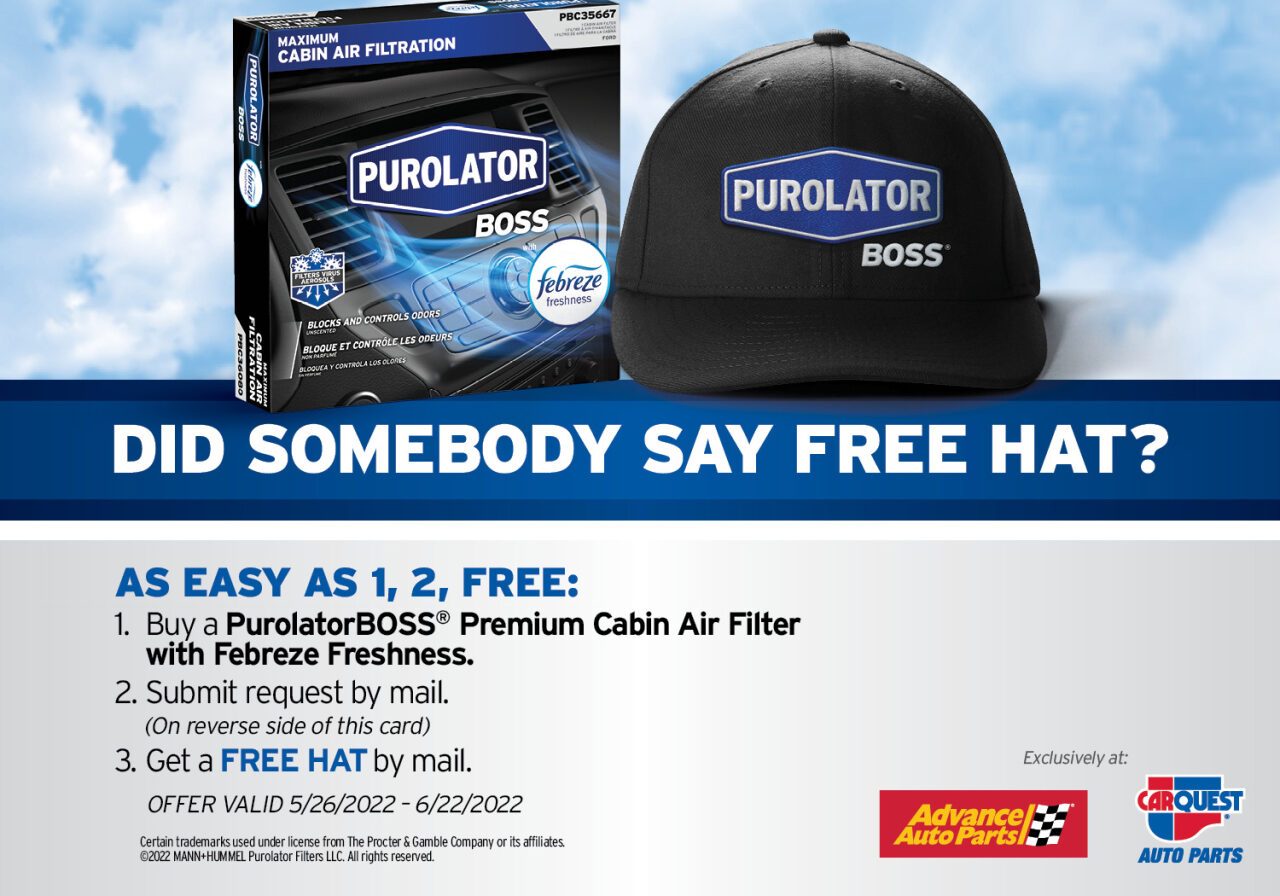 Here's just a few:
Blocks and controls odors with Febreze Freshness
Filters Virus Aerosols
Unscented for fresh, clean air smell  
Prevents odor-causing bacteria and mold growth on the filter
Captures up to 99% of fine particles like dirt, brake dust, soot, pollen and other inert allergens that have been known to cause respiratory issues
Step 2: Submit your request by mail 

You may request your free hat by printing out the request form and mailing it to the address indicated below. 
ImageMark Business Services, Inc.
3145 Northwest Blvd.
Gastonia, NC 28052
Step 3: Get a free hat in the mail  

That's it! Enjoy your free PurolatorBOSS hat! 
Certain trademarks used under license from The Procter & Gamble Company or its affiliates.
© 2022 MANN+HUMMEL Purolator Filters LLC. All rights reserved.