Purolator Air Filters
PREMIUM AIR FILTRATION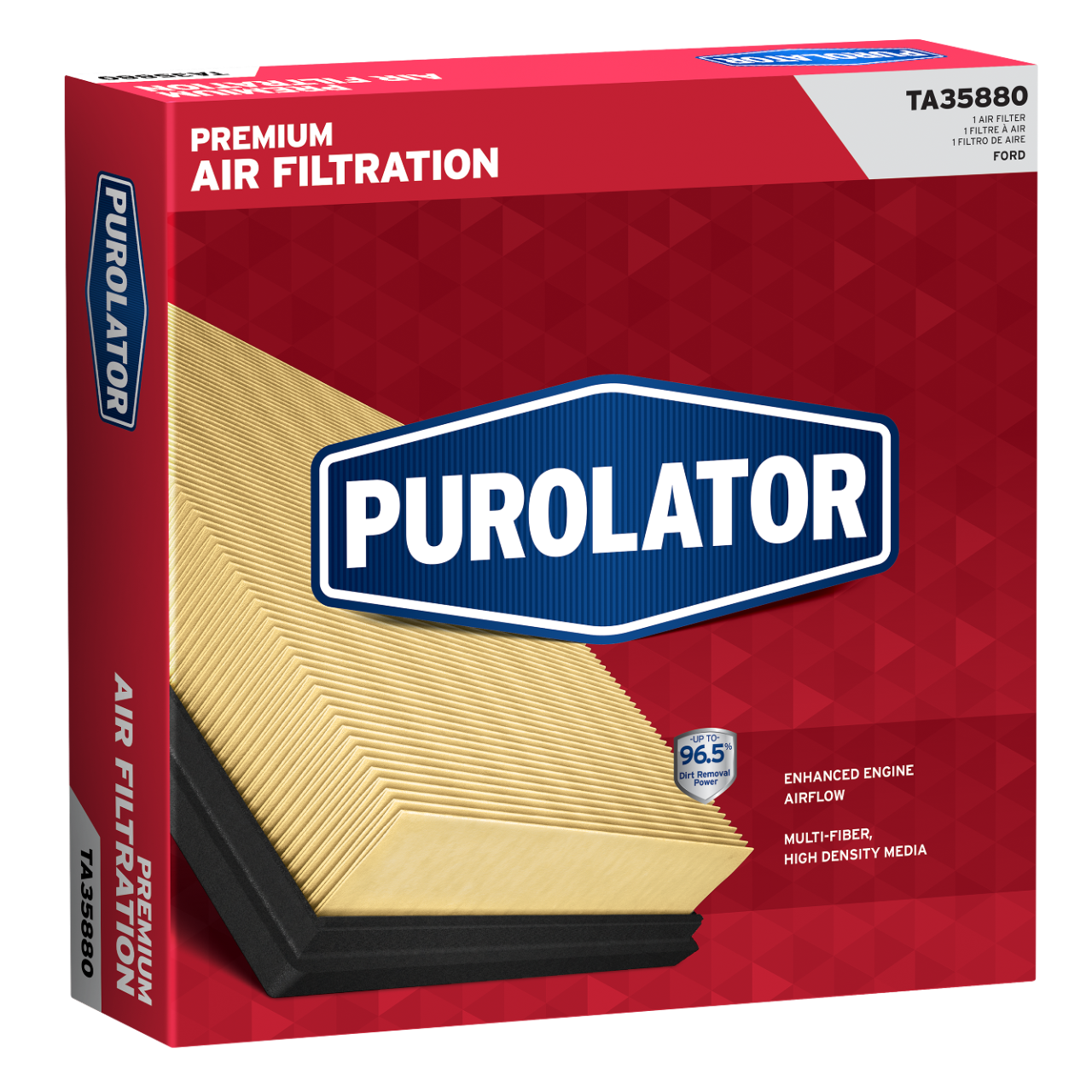 Purolator Air Filters
PREMIUM AIR FILTRATION
Keeps up to 96.5% of damaging dirt, soot and debris out of your engine – and provides enhanced engine airflow for superior performance*. Multi-fiber, high-density media traps more debris than economy filters. Rely on Purolator® Air Filters to meet OE performance requirements. Replace annually or as specified by vehicle owner's manual.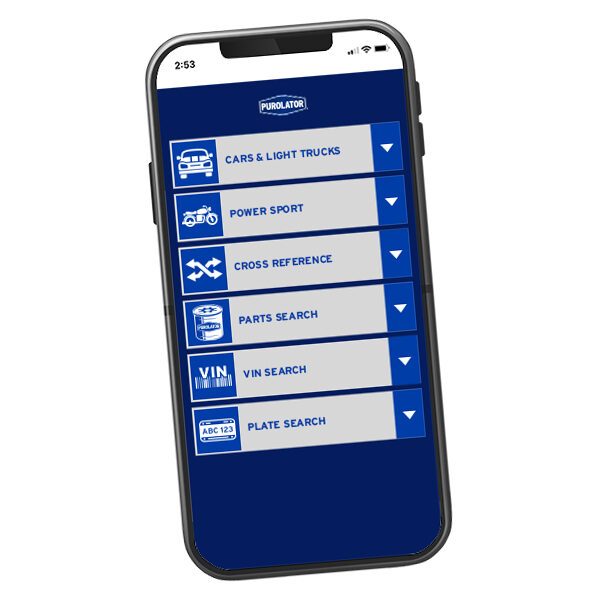 PurolatorDIY Mobile App
Download our app to find and install our full line of air, cabin air and oil filters.
* Based on ISO 5011 on A24278