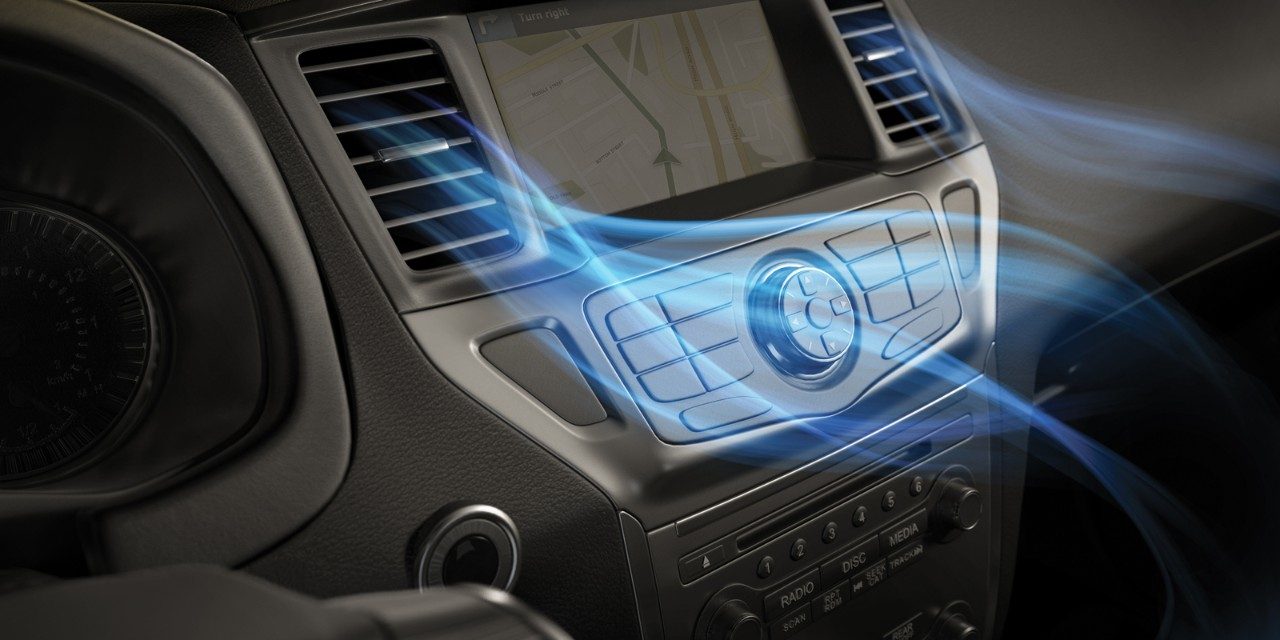 CHOOSING A CABIN AIR FILTER SHOULD BE AS EASY AS 1, 2, 3.
WITH PUROLATOR, IT IS.
Purolator is the only filter brand that offers you a true choice in cabin air filtration. Whether you want the top-of-the-line filter for the ultimate travel experience in the family chariot, or simply a replacement for your daily commuter, Purolator has you covered. No other brand offers so much. Choose the right cabin air filter for you… choose Purolator.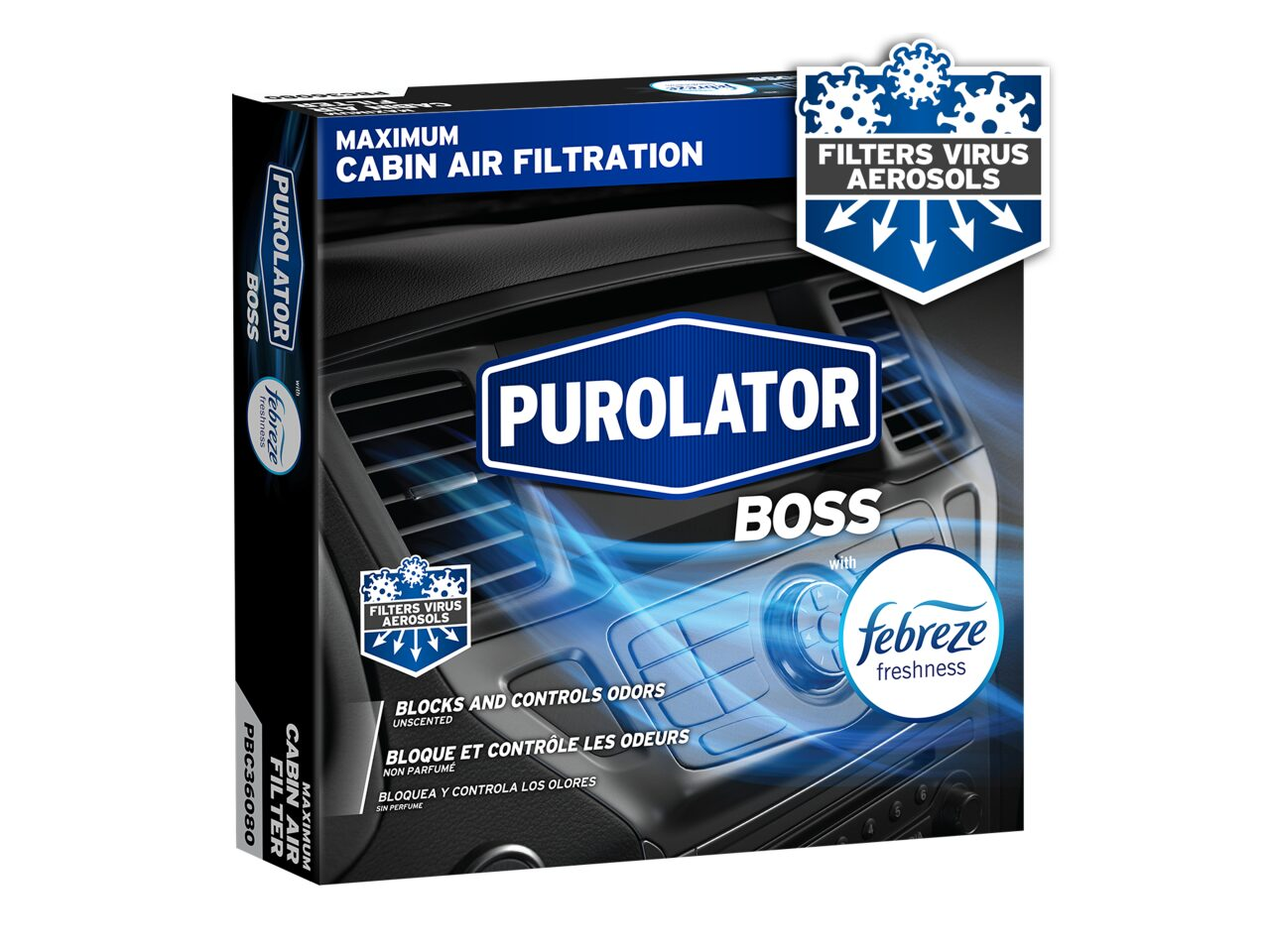 PurolatorBOSS Maximum Cabin Air Filters with Febreze Freshness
Blocks and controls odors with Febreze Freshness
Filters Virus Aerosols
Unscented for fresh, clean air smell
Prevents odor-causing bacteria and mold growth on the filter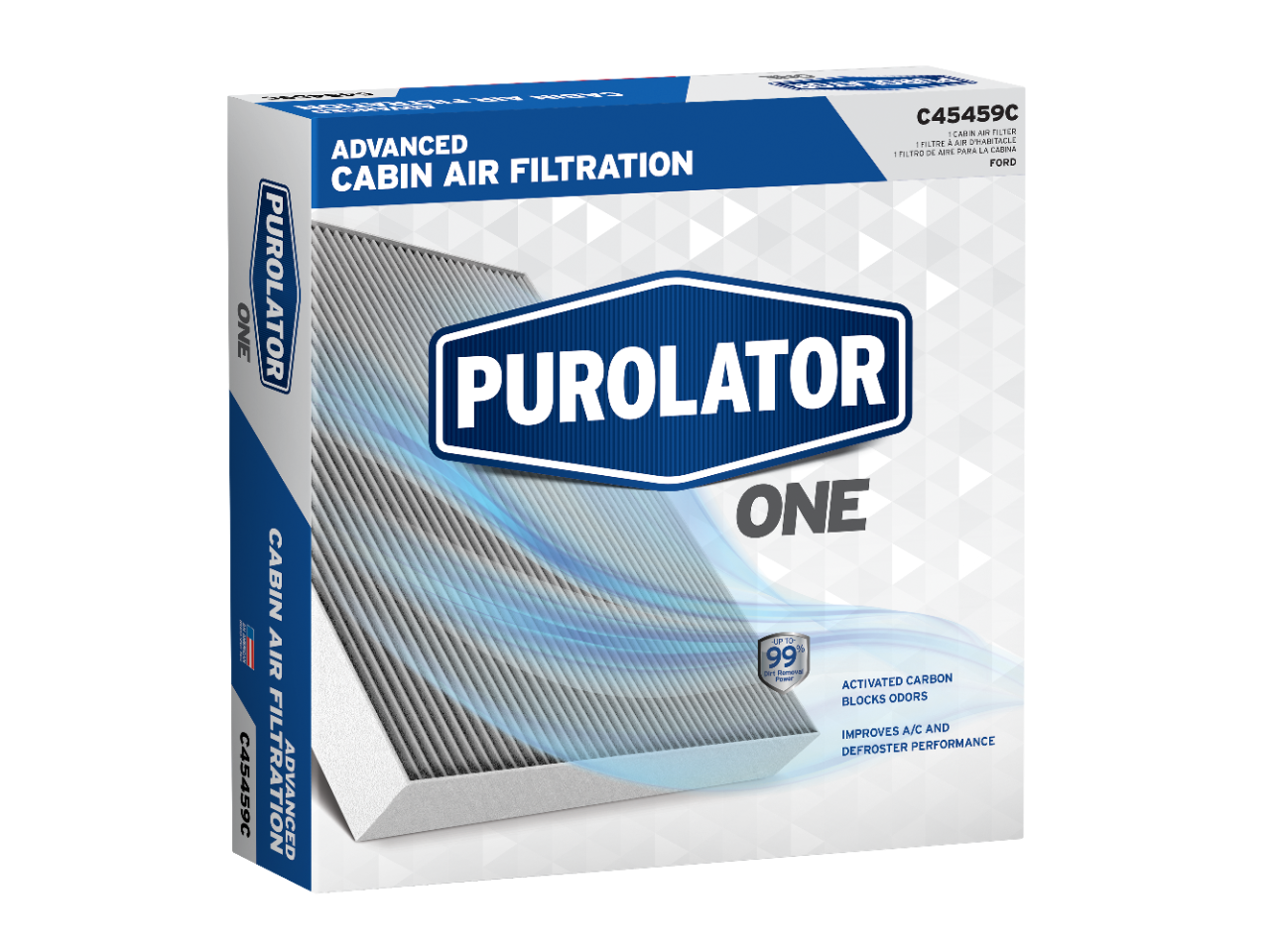 PurolatorONE Cabin Air Filters
Captures airborne contaminants and inert allergens that have been known to cause respiratory issues
Activated carbon blocks odors
Electrostatically charged, micro-woven fiber layers remove even microscopic particles providing up to 99% Dirt Removal Power™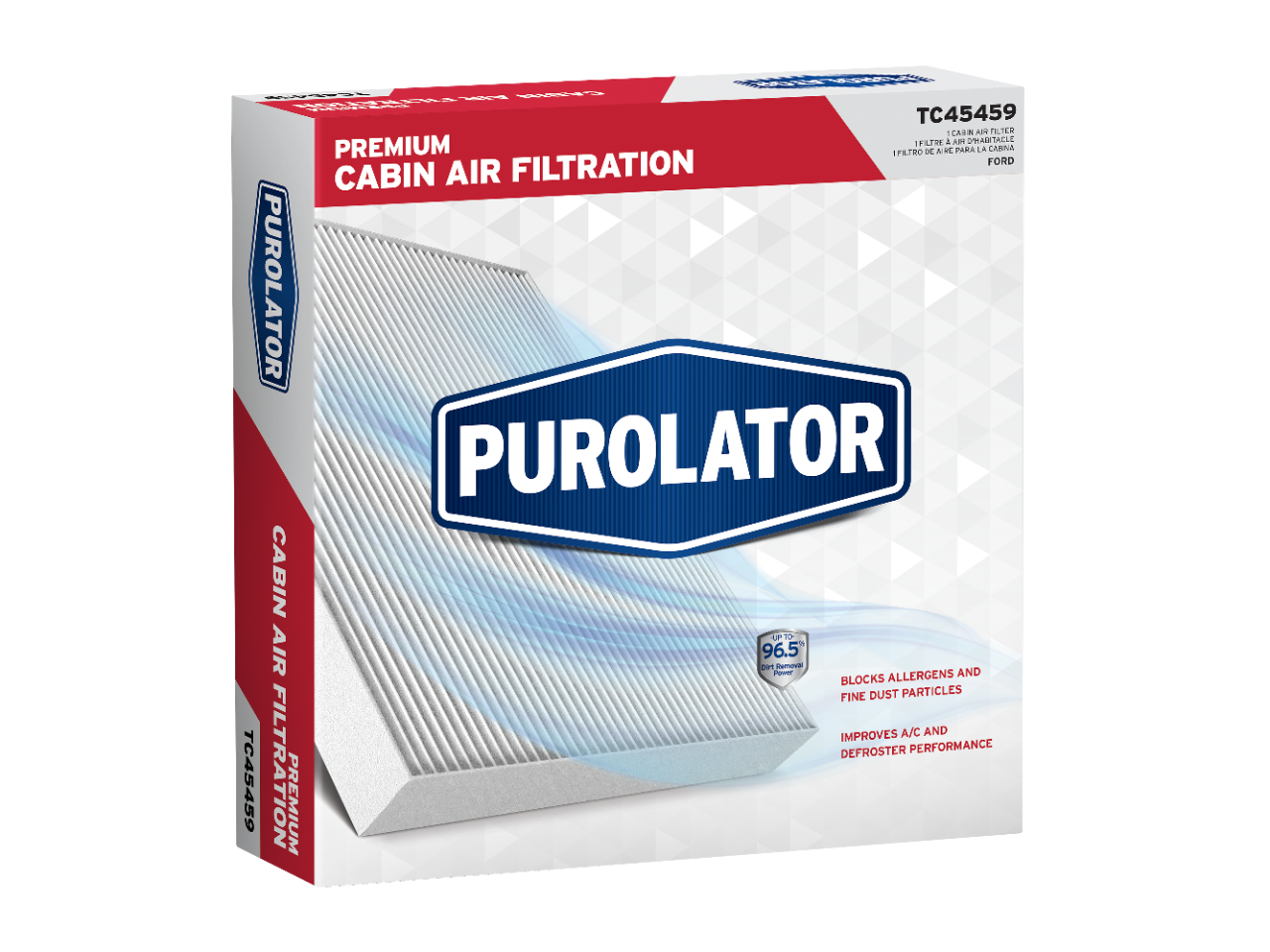 Purolator Cabin Air Filters
Blocks inert allergens and fine dust particles
Improves HVAC and defroster performance
Up to 96.5% Dirt Removal Power™