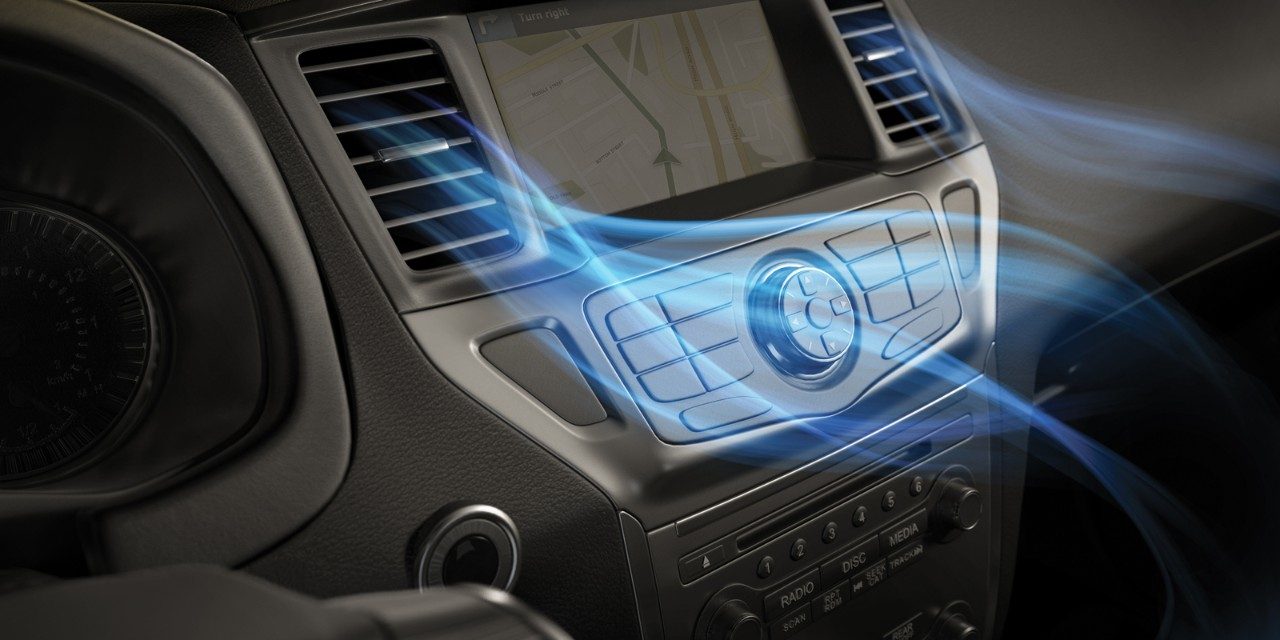 CHOOSING A CABIN AIR FILTER SHOULD BE AS EASY AS 1, 2, 3.
WITH PUROLATOR, IT IS.
Purolator is the only filter brand that offers you a true choice in cabin air filtration. Whether you want the top-of-the-line filter for the ultimate travel experience in the family chariot, or simply a replacement for your daily commuter, Purolator has you covered. No other brand offers so much. Choose the right cabin air filter for you… choose Purolator.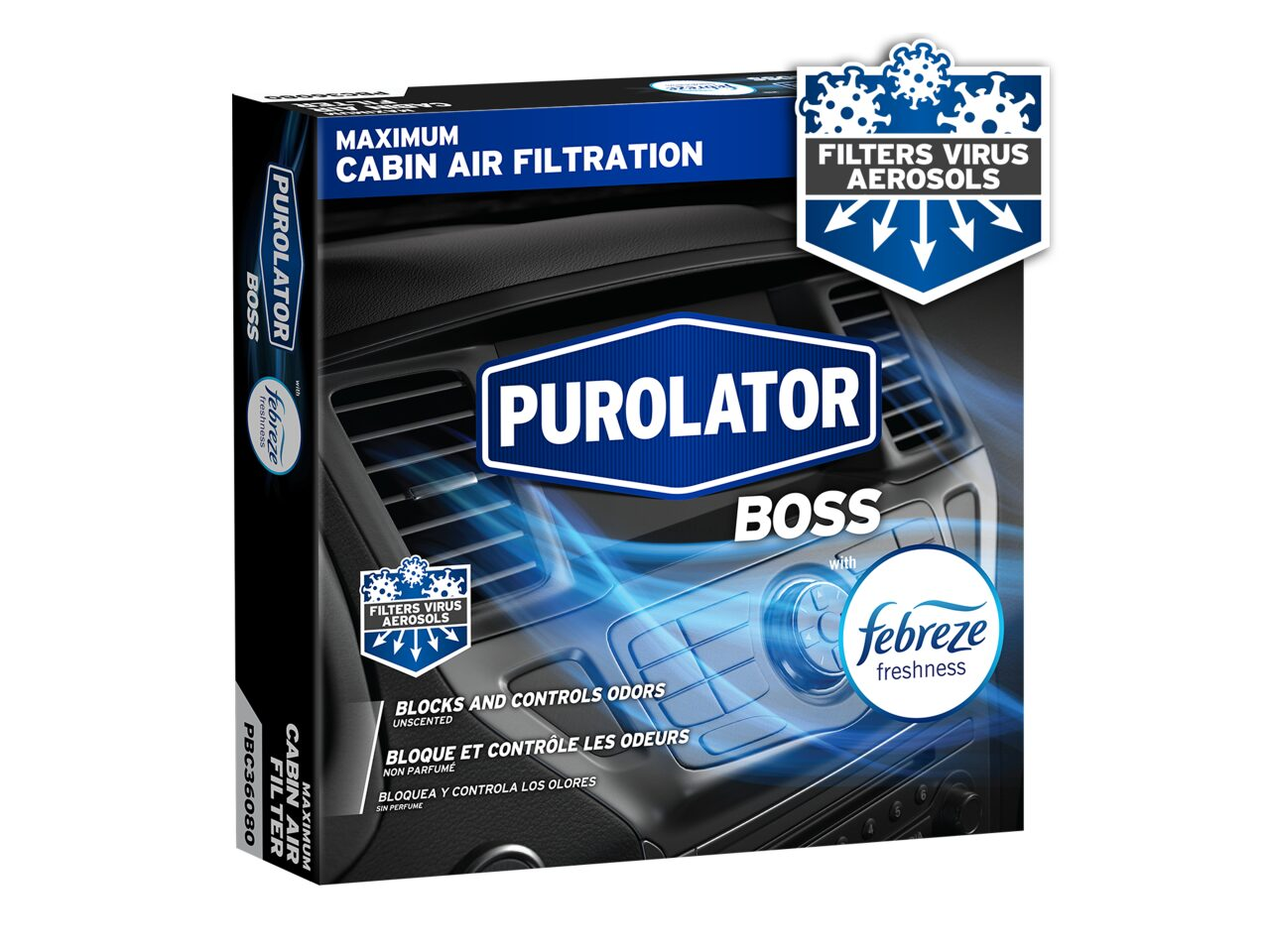 PurolatorBOSS Maximum Cabin Air Filters with Febreze Freshness
Blocks and controls odors with Febreze Freshness
Filters Virus Aerosols
Unscented for fresh, clean air smell
Prevents odor-causing bacteria and mold growth on the filter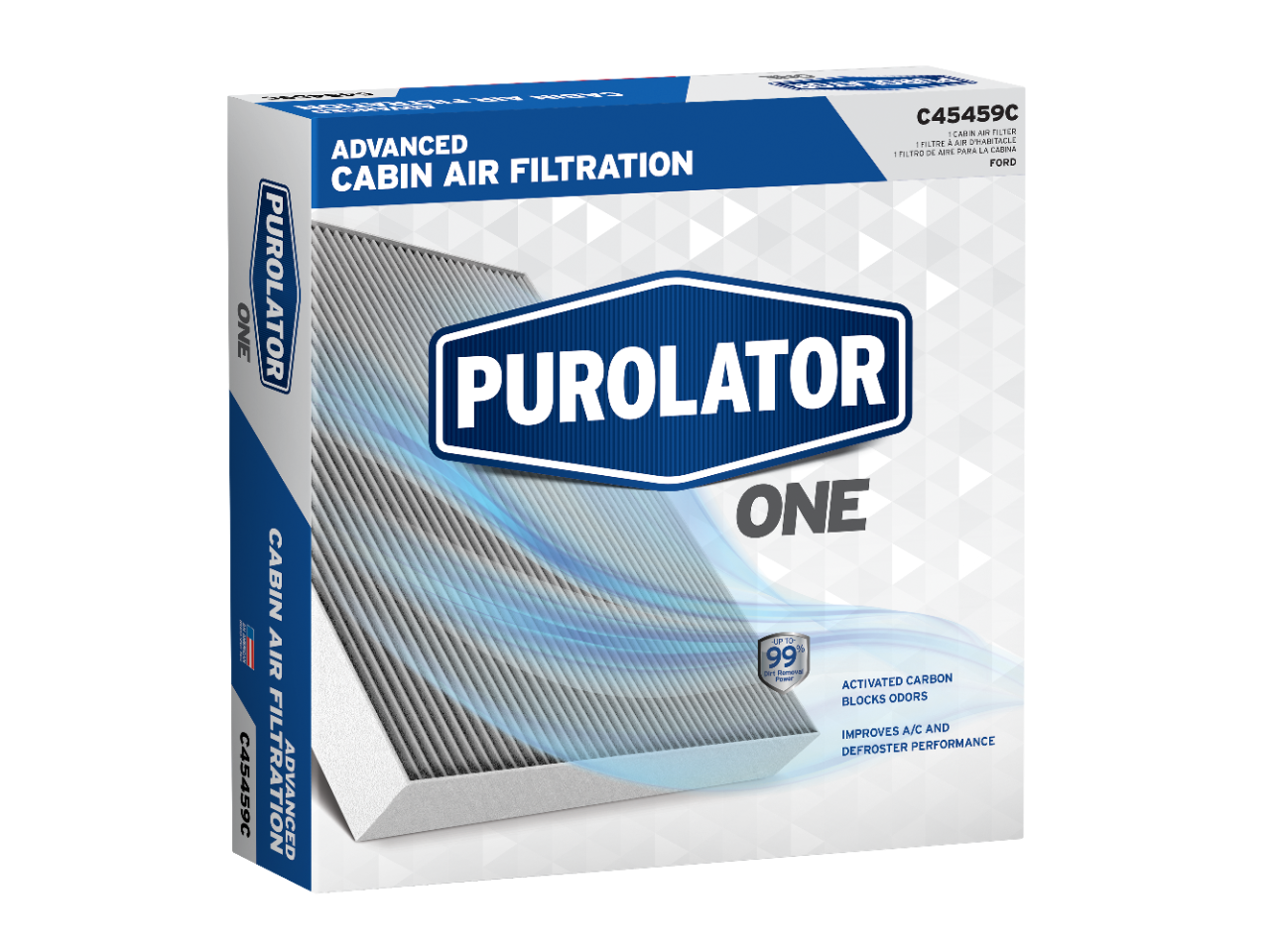 PurolatorONE Cabin Air Filters
Captures airborne contaminants and inert allergens that have been known to cause respiratory issues
Activated carbon blocks odors
Electrostatically charged, micro-woven fiber layers remove even microscopic particles providing up to 99% Dirt Removal Power™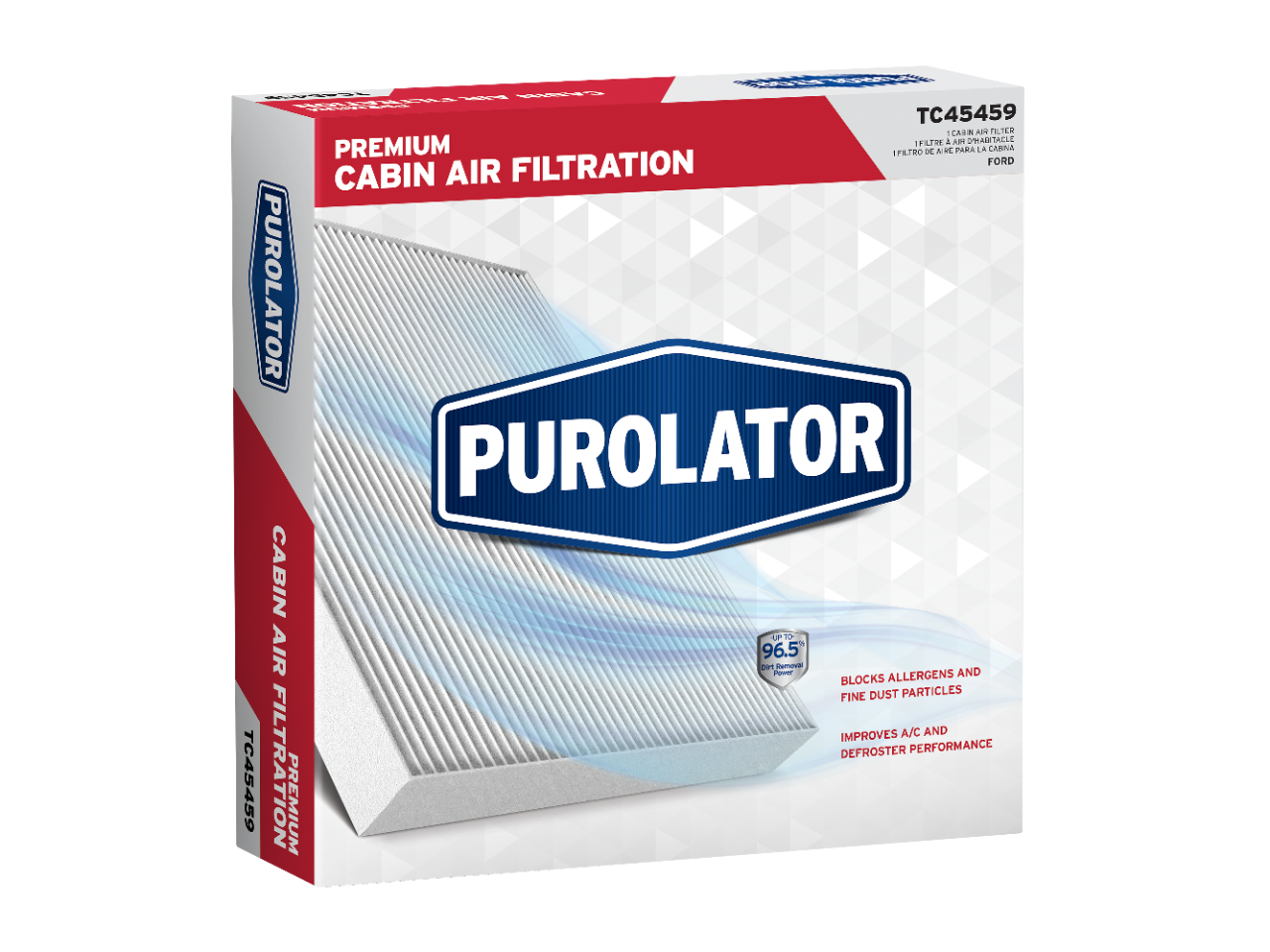 Purolator Cabin Air Filters
Blocks inert allergens and fine dust particles
Improves HVAC and defroster performance
Up to 96.5% Dirt Removal Power™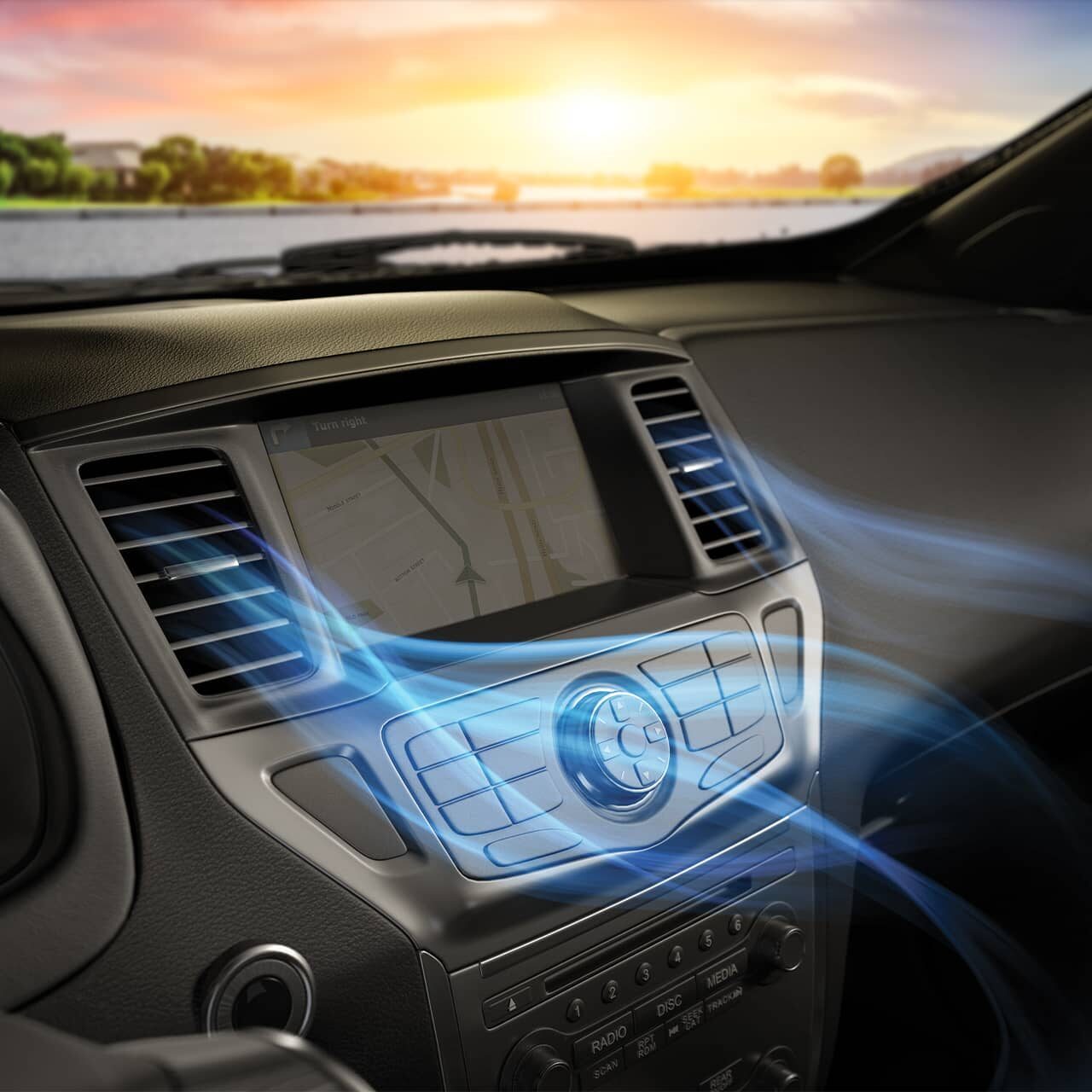 How Important Is It to Replace Your Cabin Air Filter Each Year?
It's estimated that the average American spends about 300 hours annually in their vehicle. Whether sitting behind the wheel or riding as a passenger, time spent inside a vehicle should be as comfortable as possible. Beyond just the internal air temperature, overall air quality and ventilation factor greatly into a pleasant, comfortable experience on the road. No one likes breathing in stale, dusty air, after all.
These days, over 95% of all new vehicles come equipped with a cabin air filter. Located behind most glove boxes, this unseen, unheard hero is the secret for fresh, clean air and the key to comfort on the road.
Here are FOUR reasons why you should consider replacing your cabin air filter each year:
1. Block Out Odors

If you have a musky, unpleasant odor in your car, there's a good chance the cabin air filter needs to be replaced. Odor-causing bacteria and mold particles form on these filters over time, leaving you with an unwelcome scent that wafts in and stays for a long-term ride. Cabin air filters with odor eliminators such as the PurolatorBOSS® Premium Cabin Air Filter with Febreze Freshness prevent odor-causing bacteria and mold growth on the filter, stopping offensive smells from developing.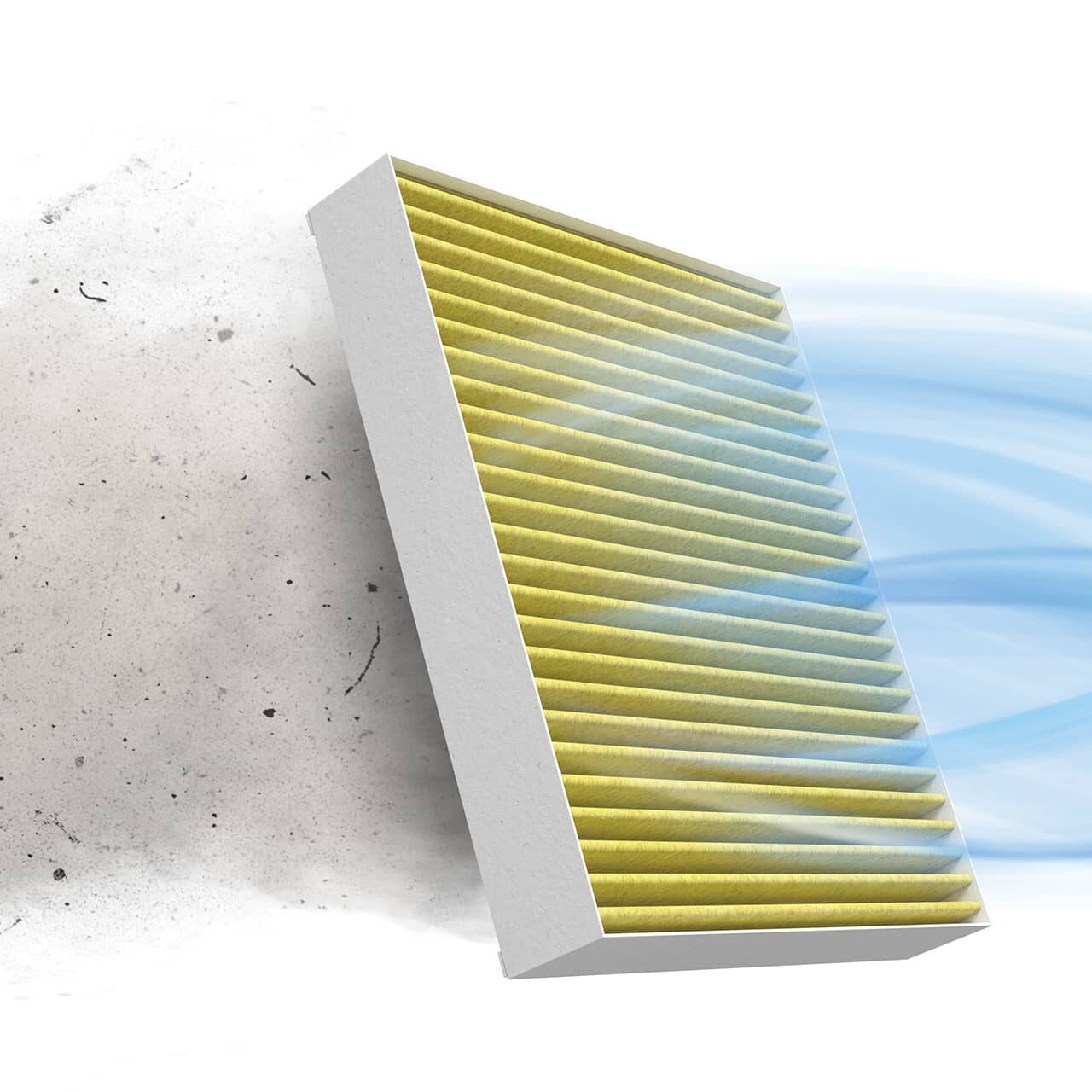 2. Capture and Kick Out Contaminants
Inert allergens and irritants like pollen, dust, dirt and soot are more than just a nuisance to those with seasonal allergies or respiratory problems. The presence of these pesky aggravators is enough to send any driver off course and into discomfort. Choosing a cabin air filter that is designed to trap and filter these contaminants gives you peace of mind throughout every commute. The maximum performance technology of the PurolatorBOSS Premium Cabin Air Filter also filters out virus aerosols, a vital defense mechanism in today's environment. And our highly efficient particulate layer blocks up to 99% of fine particles for fresher, cleaner air.
3. Maintain Airflow to Aid in Air Conditioning, Heater and Defroster Performance
Poor airflow complications don't always result in costly repairs. In many cases, a clogged cabin air filter is usually to blame for inadequate ventilation. Once these filters have reached their capacity, the dirt, dust and other particles trapped inside will restrict airflow. Every year, it's important to replace your cabin air filter to optimize airflow throughout the HVAC system. High efficiency products even assist with heater and defroster performance to help you get on your way with more comfort and better visibility.
4. Easy to Replace
Unlike many other components, a cabin air filter replacement can be installed in just a matter of minutes. Take a moment to find where your cabin air filter is located, check how dirty it is and see just how quick and easy clean air can be. Need help? Check out our cabin air filter installation video.
Since inventing the oil filter in 1923, Purolator has continued to protect drivers and vehicles from dirt and debris. From oil and fuel filters to air and cabin air filters, NOTHING GETS BY US.®
Certain trademarks used under license from The Procter & Gamble Company or its affiliates.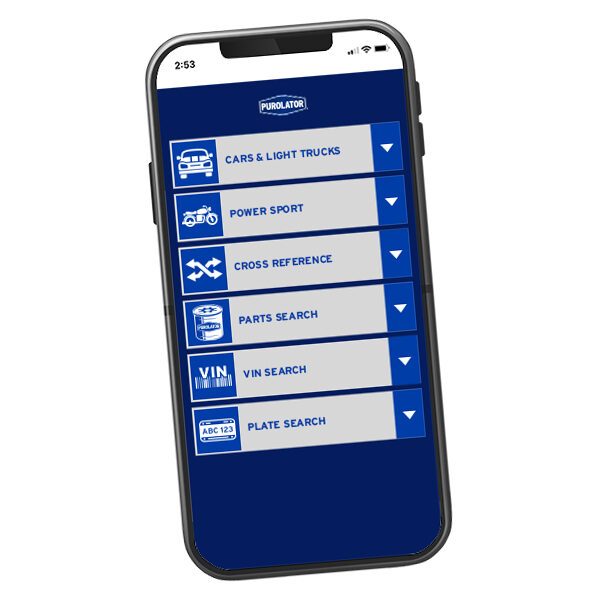 PurolatorDIY Mobile App
Download our app to find and install our full line of air, cabin air and oil filters.